Ten Questions to Ask Your Dentist About Invisalign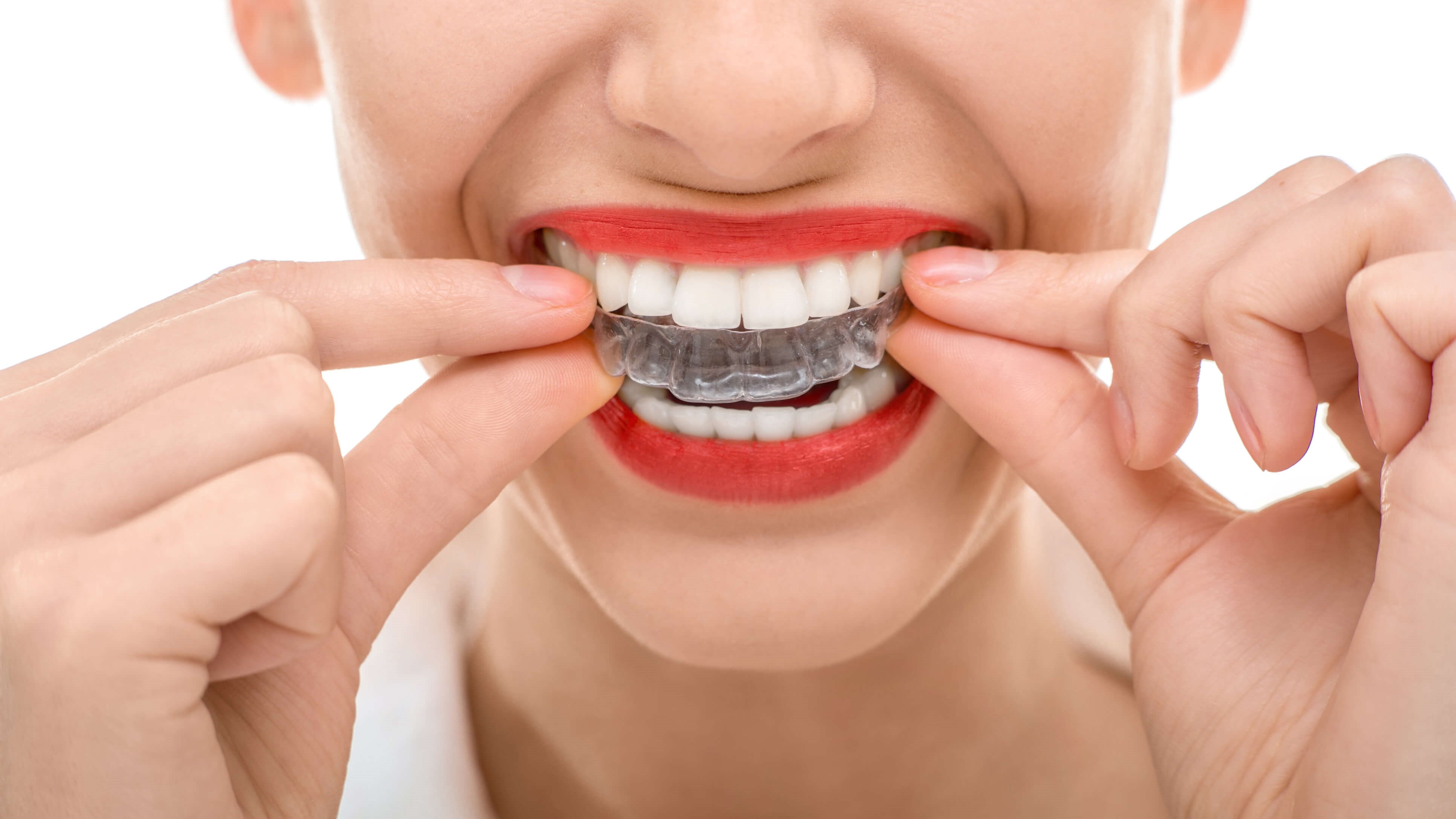 When it comes to your smile, straight is the most desired feature by our patients in Merrimack, NH. At Something to Smile About, Dr. Kevin Boulard offers smile makeover consultations to patients with misaligned, crowded, or crooked teeth. Invisalign® offers an undetectable way to restore their smiles. As an orthodontic treatment, clear aligners are used to gradually realign the teeth. When you're unhappy with your smile, an Invisalign dentist can determine if you're a candidate for this treatment.
Frequently asked questions about Invisalign
During a smile makeover consultation in Merrimack, NH, you will be given the chance to ask Dr. Boulard questions about the Invisalign process. Here are some of the most frequently asked questions:
Who is a candidate for Invisalign?
Dr. Boulard will perform a comprehensive dental exam to evaluate a patient's oral health. Ideal candidates for Invisalign in Merrimack, NH have:
Uneven wear on their teeth,

Crooked or overlapping teeth

Difficulty chewing or speaking because of their bite

Trouble keeping the teeth clean because of the alignment of the teeth

A gummy smile
How do you create each patient's individual treatment plan?
Your first Invisalign trays are created using the iTero® digital impression scanner at Something to Smile About. We send your impressions to a laboratory to be created. Once they are ready, you will return to our Merrimack, NH office to receive your first trays and care instructions.
How do aligners work?
You should wear your aligners for at least 22 hours daily, and only remove them for cleaning and eating. Over time, you will move to the next set of aligners as your teeth change. These aligners help to move your teeth into proper alignment. A follow-up appointment every four to six weeks will allow us to track your progress.
How long is Invisalign treatment?
Since each patient has unique smile goals, treatment time can vary from patient to patient. Most of our patients at Something to Smile About wear aligners for about a year.
How much will my Invisalign treatment cost?
There are many factors to consider when determining the cost of Invisalign treatment. The final price will depend on how severe your teeth alignment is and the number of trays needed to correct them. Invisalign can cost anywhere from $3,500 – $8,000. Insurance companies may cover this treatment for patients when it is deemed medically necessary, especially for those who have trouble cleaning their teeth in their current alignment. Our professional team can verify your coverage and review all costs with you before you commit to any treatment plan.
Do you offer monthly payment plans?
Dr. Boulard believes that his patients in Merrimack, NH should have affordable access to dental care. At Something to Smile About, we offer financing options and payment plans so that all of our patients can afford treatment. CareCredit offers credit for an elective procedure with short-term, 0% interest plans and low-interest, extended payment plans. There are no up-front costs or fees. Some employers also offer flex spending plans.
What can I eat or drink with Invisalign?
One of the best things about Invisalign is that you can remove aligners to eat, so this means that there are no dietary restrictions. However, you should try to limit hot, sugary, or acidic beverage consumption if you are not removing your aligners as hot beverages can warp your aligners and the acids or sugar can seep in between the aligners and your teeth. That will lead to an increased risk of tooth decay.
Do I wear my aligners when I brush my teeth?
You should brush your teeth soon after each meal before putting on your aligners. You don't want food particles to get stuck between your teeth and your clear teeth aligners. If you can't brush at that time, at least rinse your mouth with water before placing your aligners back into your mouth. Keeping your aligners free of harmful bacteria and food will protect your teeth from tooth decay the best.
How long does Invisalign hurt?
Yes, Invisalign can hurt. However, It is less painful than traditional metal braces but still has some discomfort with it. The pain fades away after the teeth adjust to wearing the aligner.
Is Invisalign BPA-free?
Invisalign aligners do not contain Bisphenol-A. These aligners are medical grade and made of polyurethane resin.
Schedule your Invisalign consultation today
When it comes to improving your smile, straightening the teeth can help. If gapped, misaligned, or crooked teeth are making you feel self-conscious, it's time to find an effective smile repair treatment. At Something to Smile About, Dr. Kevin Boulard can help his patients in Merrimack, NH to learn about their orthodontic options. To find out if Invisalign is right for you, schedule a consultation with our Invisalign dentist today.