Tips to Keep Teeth Healthy and White With Invisalign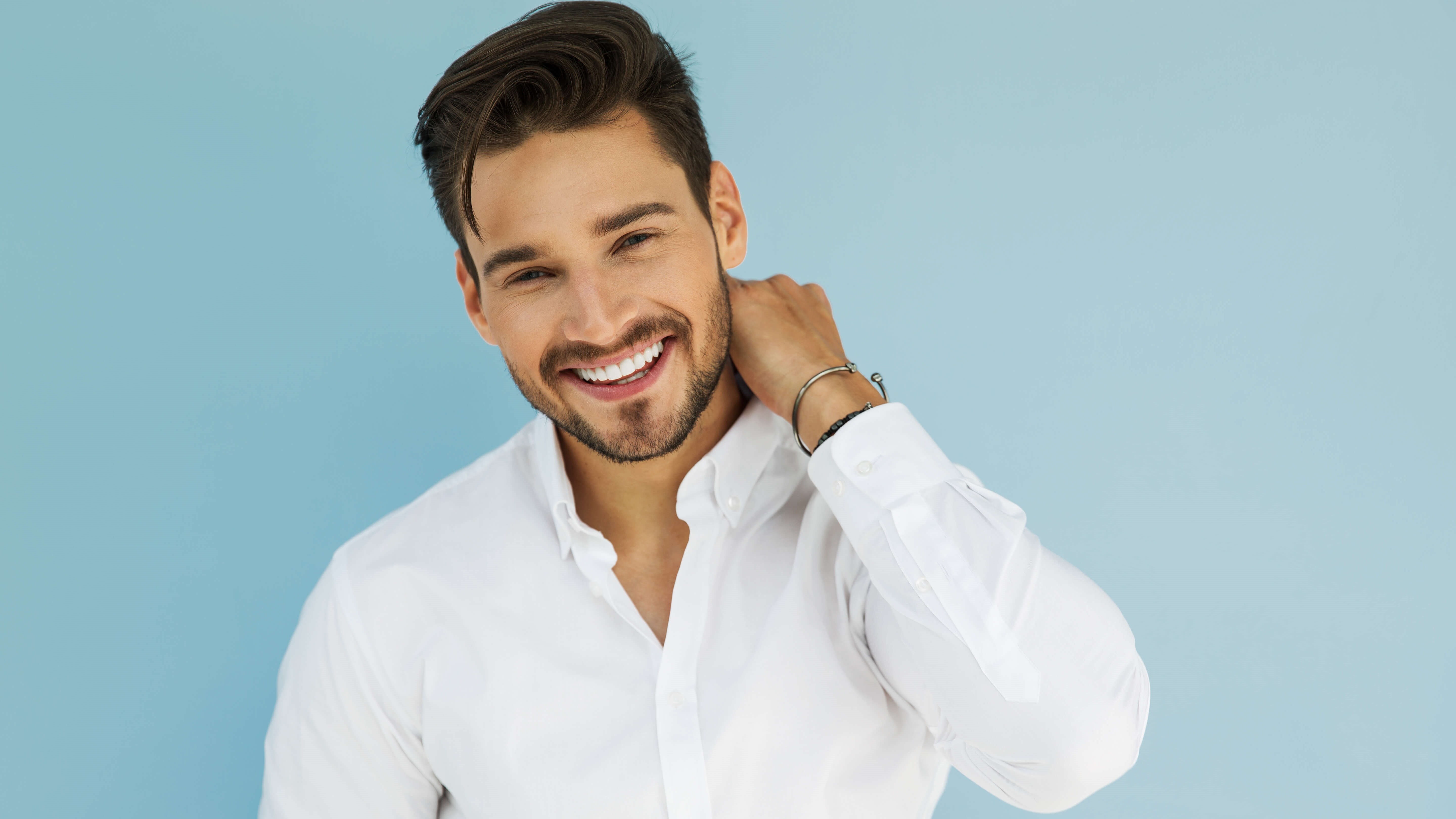 When it comes to a smile, most people want theirs to look straight. However, crooked and crowded teeth can prevent this goal from becoming a reality. At Something To Smile About in Merrimack, NH, Dr. Kevin Boulard has helped many of his patients get the smile they want with Invisalign®. These clear teeth aligners assist his patients with teeth straightening and aligning their smiles. Read on to learn more about Invisalign and how to keep teeth white with Invisalign.
How Invisalign works
At Something To Smile About, we use Invisalign to fix concerns that our patients have with their smiles. During a consultation at our Merrimack, NH office, our Invisalign dentist uses advanced technology to digitally map out your treatment plan. Invisalign aligners are custom made and used to straighten the teeth gradually, improving your oral function and oral health. Each set of personalized aligners is worn for up to 22 hours a day. Every week or so, the trays are switched out and replaced to keep the teeth moving steadily during the treatment process. Dr. Boulard offers this orthodontic option both on its own and as a part of a smile makeover.
Who are the best candidates for Invisalign?
The ideal candidates for Invisalign in Merrimack, NH includes patients who have:
Problems with their bite

Gaps

Overcrowding or overlapping

Crooked teeth
Invisalign is a great choice for anyone who doesn't want to undergo lengthy orthodontic treatment. Teens and adults alike have used this discreet alternative to traditional orthodontics. This clear braces solution offers a faster path to a straight smile. As an alternative to metal braces, there is no hardware. These aligners can be removed when eating, drinking, brushing, and flossing. Ultimately, straightening your teeth helps improve your oral health so you can properly brush and floss more efficiently. This reduces your chance of developing tooth decay.
Reasons to get Invisalign
Dr. Boulard at Something To Smile About offers his patients in Merrimack, NH. The benefits of Invisalign. Some benefits of getting Invisalign include:
Easy to wear: Our patients rave about how easy and comfortable the trays are to wear. The plastic material they are made from is computer-generated to conform to your teeth. Your trays are secured with resin buttons that are bonded to specific teeth to hold it comfortably in place.

Virtually undetectable: These trays are less noticeable than metal braces.

Removable: Aligners can be removed to eat, drink, brush, and floss. While metal braces allow food to collect within the wires and brackets in your mouth. Invisalign trays can be taken out, which help reduce plaque buildup. It is recommended that you brush after eating and before putting your aligners back in your mouth. This lowers your risk of developing cavities.

Faster treatment: Invisalign treatment takes less time to complete than traditional metal braces. Invisalign treatment can take from 6 – 18 months.

Better oral health: Since your aligners can be removed, patients see great oral hygiene results at home.
Good oral hygiene with Invisalign clear teeth aligners
It's important that you clean your Invisalign trays every time that you brush your teeth. Soak your aligners in a denture solution. It isn't recommended that you use toothpaste as it can be abrasive and can scratch your clear teeth aligners. If you have stains on your trays, lightly brush your trays with a toothbrush dipped in baking soda to remove stains. If your aligners are turning yellow, this is due to drinking stain-causing beverages too often or not brushing your teeth before putting your aligners back in your mouth after eating or drinking.
Also, in terms of oral hygiene, do not use mouthwash as it can contain harsh ingredients that can damage your aligners. In terms of keeping your teeth white, some patients want to use teeth whitening solutions on their trays. However, they can make your teeth more sensitive to hot or cold foods or beverages.
Schedule a consultation to learn about Invisalign in Merrimack, NH today
If your smile is making you feel self-conscious, Invisalign can help. Dr. Kevin Boulard, at Something To Smile About, offers consultations to thoroughly examine your teeth and gums to determine if you're a candidate for Invisalign or another orthodontic treatment. To schedule an appointment with Dr. Boulard, call our Merrimack, NH office today.